Memorable events in and around the Dorset area require a memorable venue and that's what marquee hire Dorset can do. Finding a venue that's a good fit for your event can be time-consuming and challenging, but not if you choose a marquee. Style, sophistication and elegance are just some of the words that can describe our marquees. Our marquees offer the flexibility and customisation options that you just can't find with traditional venues. They can be specifically tailored to your event, whether it's a large, formal gathering or something small and less formal.
Perfect Events, Every Time
When it comes to event planning the venue is one of your most important considerations. For more than 35 years we have been helping businesses and individuals deliver successful events, from weddings through to corporate functions. Attention to detail is so important, particularly for events such as weddings or business conferences where the finer details really do matter. We have a variety of marquee styles and options for you to choose from so you can find a marquee that's perfect for you and your guests. We can also assist with the decoration, whether you need something elaborate or a practical design, our team will be able to offer the best advice and guidance to ensure that the marquee you choose works well for your event.
The marquee has always been a popular choice for events and it never gets tired. It always adds an extra dimension of excitement to the occasion and it will wow and impress everyone. If you are considering marquee hire Dorset for your local event, you are in the right place. White Horse Marquees is the preferred provider for many who are looking for a practical, stylish and convenient space to host an event.
What types of events do we cover? Almost any event. Our most popular events include: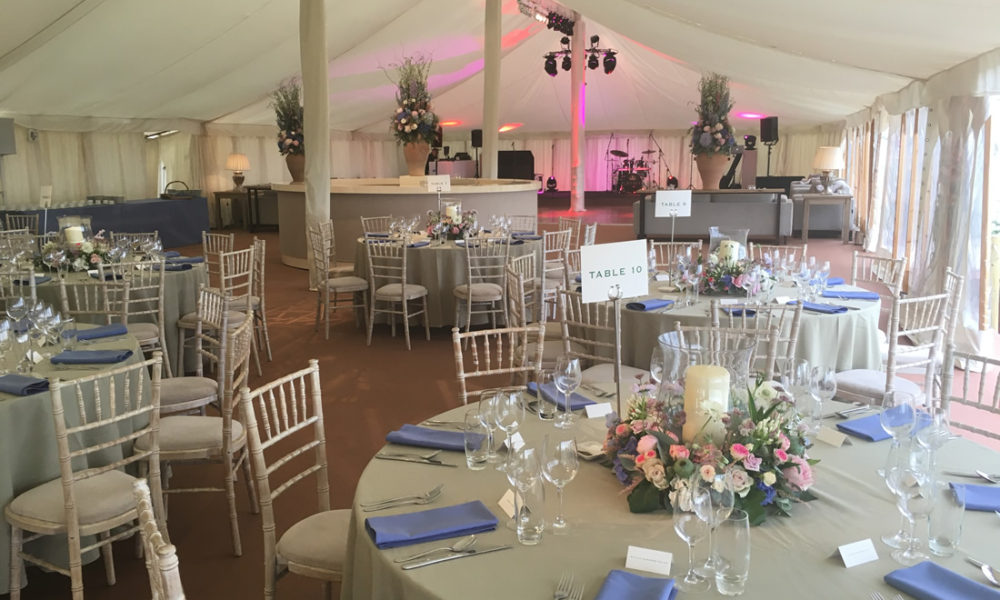 Weddings
When you hire a marquee from us you will be able to create the perfect atmosphere for your guests. Decorate the interior and exterior of the marquee to suit your style and tailor it to your unique preferences. We have a variety of interior designs that you can choose from or you can create your own design to reflect your individual style. That's why we are so confident that you'll love our marquees for your wedding. With expert guidance from our marquee team your wedding will be a day to remember.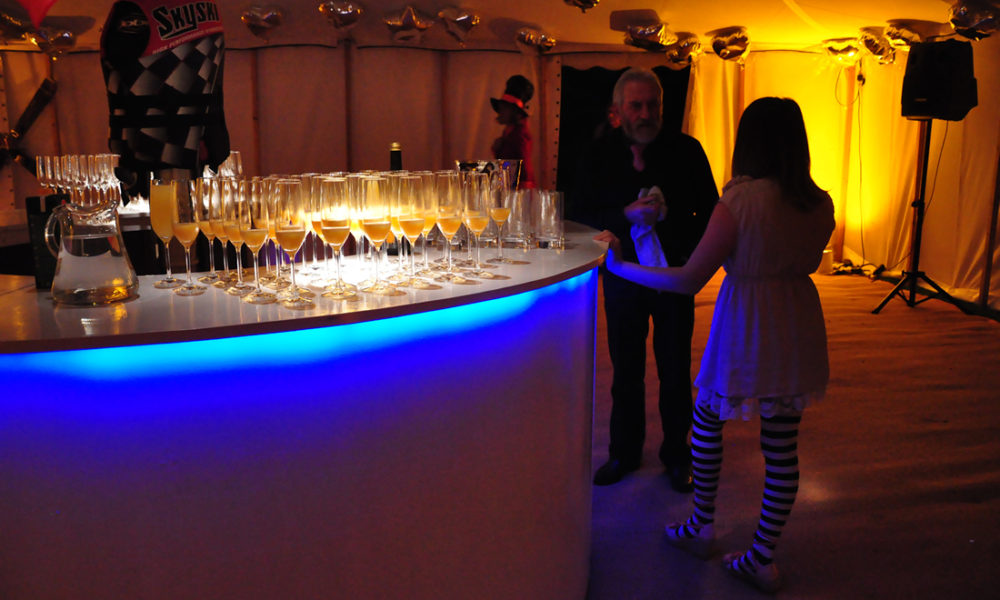 Corporate Functions
Our marquees aren't just suitable for weddings, many businesses hire our marquees to host corporate events whether it's an annual meeting, a presentation, an awards ceremony or training event. Many businesses have trusted us at White Horse Marquees to provide marquees for their events and we have received some excellent reviews from our clients. Suitable for any corporate occasion, our marquees are a great and perhaps unique venue.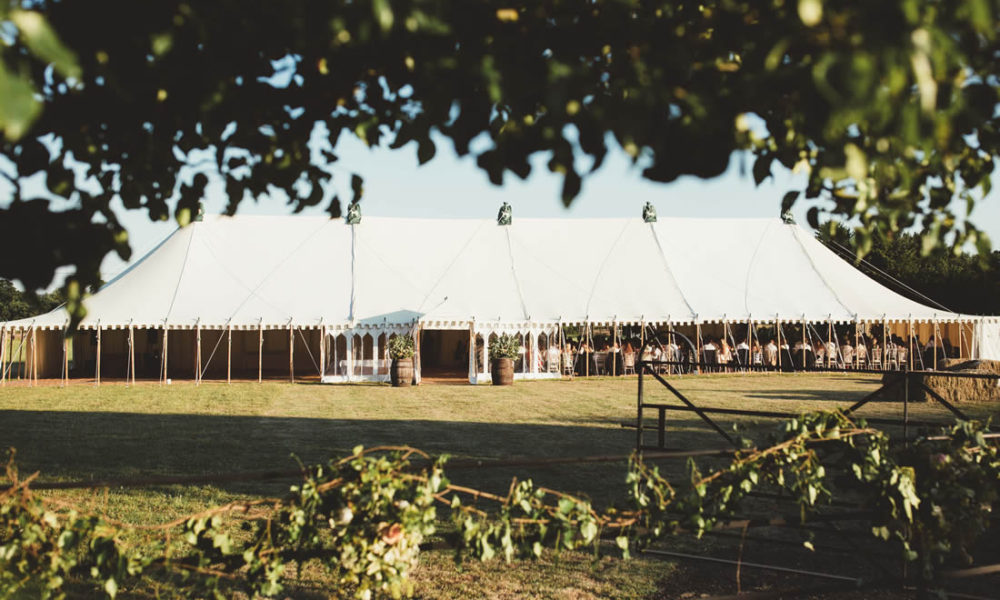 Festivals
Marquees also make great venues for food or drink festivals where participants can enter competitions and show off their culinary skills. Our marquees can be customised in many ways depending on the size of the event and we can add more tables or as many presentation areas as you need. Our job with our marquee hire Dorset, is to make your event as successful as possible.
To find out more about our marquee hire Dorset, please contact our team to talk through your requirements in more detail.